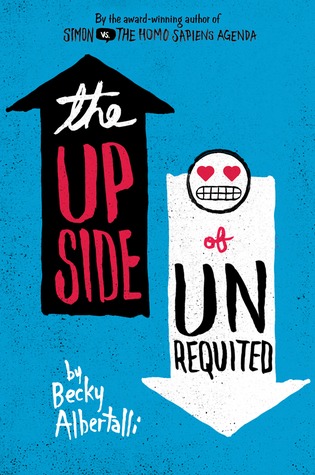 "I don't entirely understand how anyone gets a boyfriend. Or a girlfriend. It just seems like the most impossible odds. You have to have a crush on the exact right person at the exact right moment. And they have to like you back."



What does a sixteen-year-old girl have to do to kiss a boy? Molly Peskin-Suso wishes she knew. She's crushed on twenty-six guys…but has kissed exactly none. Her twin sister Cassie's advice to "just go for it" and "take a risk" isn't that helpful. It's easy for her to say: she's had flings with lots of girls. She's fearless and effortlessly svelte, while Molly is introverted and what their grandma calls zaftig.
Then Cassie meets Mina, and for the first time ever, Cassie is falling in love. While Molly is happy for her twin, she can't help but feel lonelier than ever. But Cassie and Mina are determined to end Molly's string of unrequited crushes once and for all. They decide to set her up with Mina's friend Will, who is ridiculously good-looking, flirty, and seems to be into Molly. Perfect, right? But as Molly spends more time with Reid, her cute, nerdy co-worker, her feelings get all kinds of complicated. Now she has to decide whether to follow everyone's advice…or follow her own heart.

****
Why am I waiting on this book? I loved Simon vs the Homo Sapiens Agenda, so I'm really excited for this new book by Becky... And guys... that first quote is like the story of my life, lol.
What about you? What are you waiting on today?