Some Books Ago is a shout out to all those books published some years ago. I don't want you to forget them!
Today in Some Books Ago, I need to talk about the Unwind Dystology.
Guys! I love this series so much! It's my favorite dystopia and one of my favorite series ever. It's deep and intriguing and creepy and action packed. It's PERFECT! If you still haven't read book one: UnWind, you MUST!
Check it out!
It was published on November 6th 2007 by Simon & Schuster Books for Young Readers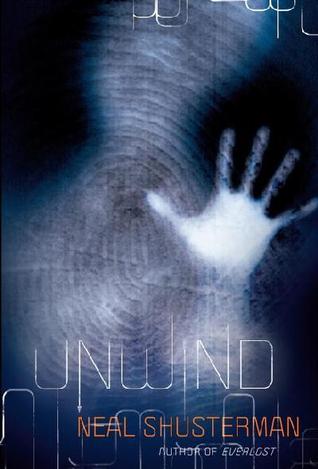 Summary:
Connor, Risa, and Lev are running for their lives.

The Second Civil War was fought over reproductive rights. The chilling resolution: Life is inviolable from the moment of conception until age thirteen.
Between the ages of thirteen and eighteen, however, parents can have their child "unwound," whereby all of the child's organs are transplanted into different donors, so life doesn't technically end. Connor is too difficult for his parents to control.
Risa, a ward of the state, is not enough to be kept alive. And Lev is a tithe, a child conceived and raised to be unwound. Together, they may have a chance to escape and to survive.