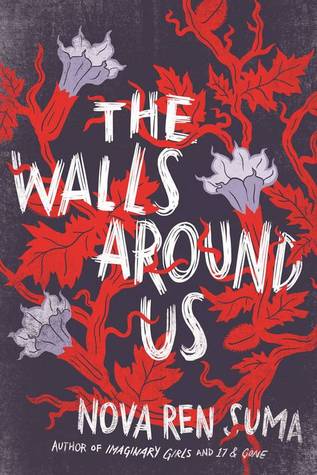 THE WALLS AROUND US.
On the outside, there's Violet, an eighteen-year-old dancer days away from the life of her dreams when something threatens to expose the shocking truth of her achievement.
On the inside, within the walls of the Aurora Hills juvenile detention center, there's Amber, locked up for so long she can't imagine freedom.
Tying their two worlds together is Orianna, who holds the key to unlocking all the girls' darkest mysteries…
What really happened on the night Orianna stepped between Violet and her tormentors? What really happened on two strange nights at Aurora Hills? Will Amber and Violet and Orianna ever get the justice they deserve—in this life or in another one?
This is the weirdest, most messed up book I've read in my life.
I was warned this book was singular. I read the synopsis a while ago, when I first knew about it. By the time I started reading it the only thing I remembered was: Ori's dead because of…
Well, it was confusing at first. So confusing I had to read slower and put more attention.
And when I started to understand it was brilliant, fantastic, I was stunned and surprised and I was dying to read more about the story of Ori narrated by two different characters.
I'm glad I didn't remember the synopsis, even if I was confused at first.
Nova Ren Suma's writing is hauntingly beautiful.
While I adored Amber's "plural" POV, I hated Vee, I hated her even when her POV was as good as Amber's.
This is such a thought-provoking read. The feelings in this book are so deep. You can taste the rage, the envy, the sadness, the sympathy.
Even if the plot wasn't completely unexpected, some things were. The final twist was mind-blowing. I could help but read it once, twice, three times. It was extremely satisfying, at least for me.
Everything about this book felt gothic and dark. It had something magical that makes you keep reading to dying to read more.
Times moves different when you read it, it keeps you on the edge of your seat.
So, if you want a haunting story, a different story, a thriller and two unreliable narrators, then you have to read The Walls Around Us.