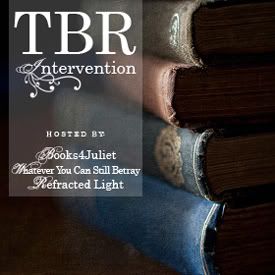 TBR Intervention Challenge is a weekly meme challenge hosted by Dani @ Refracted Lights, April @ Books 4 Juliet and Ayanami @ Whaterver you can still betray.
To read the rules and join just click on the banner and have fun.
Hallo world!
This is my "starting over" edition.
It's been almost 3 LONG WEEKS since I don't read anything (~sigh~ my eyes!) and I can't read the books I commited to read that past edition to the challenge.
This week TBRIC.
I'm scheduled for the blog tour of these books next week. And since I realized that I work better under pressure, I think I'll be able to finish them on time, and maybe after that I will read Onyx.
So, I hope you have a better week.
Happy reading!!