Hey there! Happy Valentine's Day!!!
Today in my country we celebrate the Day of Love and Friendship. Everyone in school do this thing called Secret Friend (like the Secret Santa in the US) and lovers buy themselves a lot of roses and chocolate... I kind of wish I had a lover... for the chocolates, obviously.
So, Happy Friendship Day from this side of the world. I'm very thankful to all my bookish friends, and if you're reading this. Thank you so much, you mean the most to me! <3
Now, for my What's New? post, I want to share my new bookish found: Brave New Girl by Rachel Vincent! I had no idea about this book, and it makes me so excited because I LOVE stories about clones (not sure if clon is the right word, sorry).
Anyway, you must add it to your TBR list, asap!
Check it out!
Expected publication:
May 9th 2017 by Delacorte Press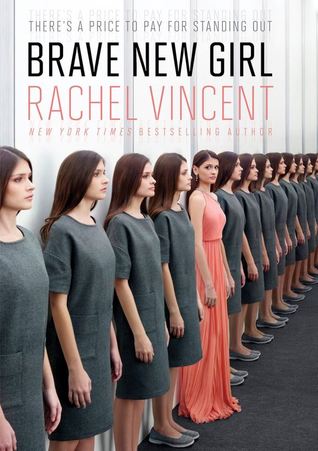 We have brown hair. Brown eyes. Fair skin.
We are healthy and strong and smart.
But only one of us has ever had a secret.

Dahlia 16 sees her face in every crowd. She's nothing special—just one of five thousand girls created from a single genome to work for the greater good of the city.
Meeting Trigger 17 changes everything. He thinks she's interesting. Beautiful. Unique. Which means he must be flawed. When Dahlia can't stop thinking about him—when she can't resist looking for him, even though that means breaking the rules—she realizes she's flawed, too. But if she's flawed, then so are all her identicals. And any genome found to be flawed will be recalled.
Destroyed.
Getting caught with Trigger would seal not only Dahlia's fate, but that of all five thousand girls who share her face. But what if Trigger is right? What if Dahlia is different?
Suddenly the girl who always follows the rules is breaking them, one by one by one. . . .