Welcome to day three in the Top 10 of 2014
To know more about this just click on the banner and have fun!
Today the topic is: blogger's choise. So, I picked Best Couples of 2014.
These books weren't all released in 2014, but I read them this year and I couldn't pick any other.
I won't say which couples in case it turns out too spoilery. Just let me tell you this: Each one of these books have a wonderful couple inside.
With no order, here you are... my favorite couples!
1.
2.
3.
4.

5.

6.
7.

8.

9.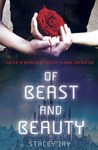 10.