This week I'm waiting Kristen Simmons' new book, The Glass Arrow.
I've heard some people comparing this one with Blood Red Road. I loved that book, and even though I don't like comparisons I'm really excited for this one, now!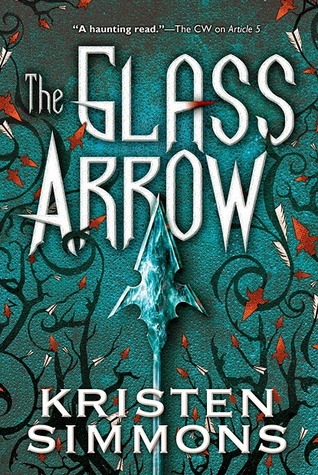 From the author of Article 5 comes the haunting tale of a girl on the run from the men who hunt her, men who want to auction off breeding rights to the highest bidder.

In a world where females are scarce and are hunted, then bought and sold at market for their breeding rights, 15-year old Aya has learned how to hide. With a ragtag bunch of other women and girls, she has successfully avoided capture and eked out a nomadic but free existence in the mountains. But when Aya's luck runs out and she's caught by a group of businessmen on a hunting expedition, fighting to survive takes on a whole new meaning.