My Never-ending Booknotes is a weekly meme created by my awesome friend April @ Books 4 Juliet where we can share our favorites quotes or conversation from a book.
If you want to join, just go HERE and have fun.
I'm currently reading Will Grayson, Will Grayson by John Green and David Levithan, two of my fave authors.
And since I'm Laughing Out Loud (lol) with this book (yes, there's something about LOLing in it). I wanted to share my favorite quotes, one for each Will Grayson.
"i do not say 'good-bye.' i believe that's one of the bullshittiest words ever invented. it's not like you're given the choice to say 'bad-bye' or 'awful-bye' or 'couldn't-care-less-about-you-bye.' every time you leave, it's supposed to be a good one. well, i don't believe in that. i believe against that."
"You like someone who can't like you back because unrequited love can be survived in a way that once-requited love cannot. "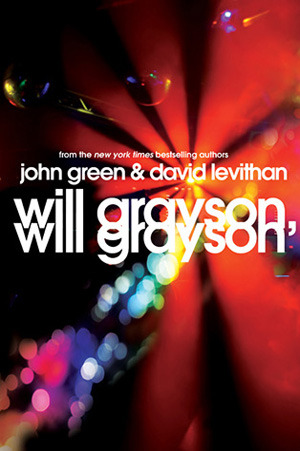 One cold night, in a most unlikely corner of Chicago, two teens—both named Will Grayson—are about to cross paths. As their worlds collide and intertwine, the Will Graysons find their lives going in new and unexpected directions, building toward romantic turns-of-heart and the epic production of history's most fabulous high school musical.

Hilarious, poignant, and deeply insightful, John Green and David Levithan's collaborative novel is brimming with a double helping of the heart and humor that have won both of them legions of faithful fans.