Hey there! I hope you're having a great day. Well, I probably already know about this book, but I just saw it, and OMG! It sounds so badass! Plus these authors have some amazing books (I haven't read any, don't hate me!!). I'm really, REALLY looking forward to reading this one.
Expected publication:
February 13th 2018 by Katherine Tegen Books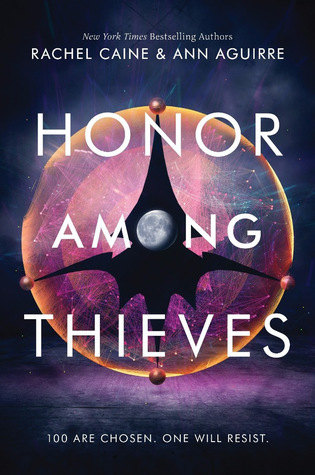 Zara Cole has been in and out of New Detroit's rehab facilities for treatment of her antisocial disorder. There's no adjusting Zara's attitude, though. A painful past has made her stronger than most, which is why she chose life in the Zone instead moving with her family to Mars. In her eyes, living inside a dome isn't much better than a prison cell.
Still, when Zara commits a crime that has her running scared, jail might be exactly where she's headed. Instead Zara is recruited into the Honors, an elite team of humans selected by the Leviathan–a race of sentient alien ships—to explore the outer reaches of the universe as their passengers.
Zara seizes the chance to flee Earth's dangers, but when she meets Nadim, the alien ship she's assigned to along with fellow Honor Beatriz, Zara starts to feel at home for the first time, along with a devotion she's never experienced before. Yet nothing—not her Honors training or her street smarts—could have prepared her for the dark, dangerous truths that lurk behind the glitter of starlight.
Honor Among Thieves is the first book in a daring new sci-fi series by bestselling authors Rachel Caine and Ann Aguirre.