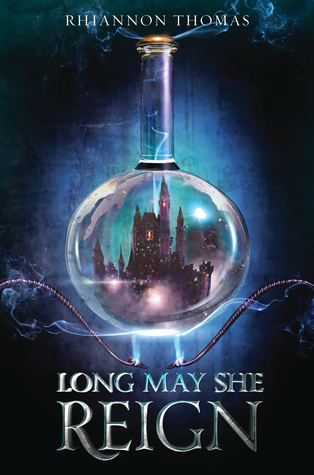 Long May She Reign
Source: eARC provided for review.
Freya was never meant be queen. Twenty third in line to the throne, she never dreamed of a life in the palace, and would much rather research in her laboratory than participate in the intrigues of court. However, when an extravagant banquet turns deadly and the king and those closest to him are poisoned, Freya suddenly finds herself on the throne.

Freya may have escaped the massacre, but she is far from safe. The nobles don't respect her, her councillors want to control her, and with the mystery of who killed the king still unsolved, Freya knows that a single mistake could cost her the kingdom – and her life.

Freya is determined to survive, and that means uncovering the murderers herself. Until then, she can't trust anyone. Not her advisors. Not the king's dashing and enigmatic illegitimate son. Not even her own father, who always wanted the best for her, but also wanted more power for himself.

As Freya's enemies close in and her loyalties are tested, she must decide if she is ready to rule and, if so, how far she is willing to go to keep the crown
I read this book some time ago, and I had to change my rating from 4 stars to 3, because in all honestly I didn't remember much about it. All that I remember is what I wrote in the mini reviews I keep in my bullet journal.
Long May She Reign by Rhiannon Thomas is a book with such a cool premise with many likable characters. I loved Freya and how she handled the situation of becoming a queen when she wasn't supposed to.
The plot was really good, I loved the mystery about the murdered and what really happened at the banquet. I knew from the beginning that I couldn't trust anyone but Freya (AND her best friend AND her cat), so I loved when I couldn't guess who the killer was.
Although the characters and the worldbuilding were good, my biggest problem with Long May She Reing is that sometimes it felt too slow and a little boring. Like those the times Freya stayed in her laboratory, it was really easy to skip some pages and I didn't miss anything important.
This book had so much potential, and I wish there were more action packed escenes to make pages fly, but sadly that didn't happen.
Anyway, for a standalone fantasy, it was really good and there's a chance you will love it more than I did.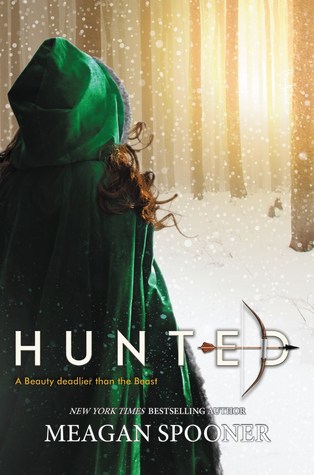 Hunted
Source: eARC provided for review.
Beauty knows the Beast's forest in her bones—and in her blood. Though she grew up with the city's highest aristocrats, far from her father's old lodge, she knows that the forest holds secrets and that her father is the only hunter who's ever come close to discovering them.

So when her father loses his fortune and moves Yeva and her sisters back to the outskirts of town, Yeva is secretly relieved. Out in the wilderness, there's no pressure to make idle chatter with vapid baronessas…or to submit to marrying a wealthy gentleman. But Yeva's father's misfortune may have cost him his mind, and when he goes missing in the woods, Yeva sets her sights on one prey: the creature he'd been obsessively tracking just before his disappearance.

Deaf to her sisters' protests, Yeva hunts this strange Beast back into his own territory—a cursed valley, a ruined castle, and a world of creatures that Yeva's only heard about in fairy tales. A world that can bring her ruin or salvation. Who will survive: the Beauty, or the Beast?
This is my second favorite Beauty and the Beast re-telling! Don't ask me about my very favorite one, because right now I CAN'T remember!
I absolutely loved all the characters in this book, from fearless and strong Yeva, to the messy and chaotic Beast. I loved how they were written, their character development and the slow hate-to-love shift between them.
One of my fave "changes" about this book is how lovely was the relationship between Yeva and her sisters (and their father). In most of the re-telling I've read, the sisters are mean and cruel to her, but in this book, Yeva's family was lovely and united.
I'd like to say that I loved everything about this book because I did, but for a long time, Meagan made me think Beast did "the inforgivable" and I hated him for a long time.I ended up loving him, but it took some time, so I feel like my time hating him was wasted?
Overall, I loved this book. Loved the plot, the setting, the characters, the magic and the creatures. This book did not disappoint at all. It's a must read!