Woah! Look at this beautiful cover! I haven't read any book by Heather Demetrios, and even though this is a hard topic and I'm sure this book will be painful and intense, I really want to read it. I've heard nothing but good things about it!
Check it out!
Expected publication:
June 13th 2017 by Henry Holt and Co. (BYR)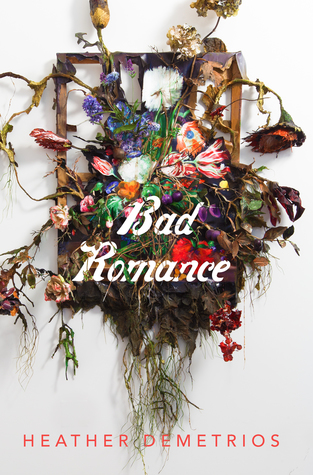 Grace wants out. Out of her house, where her stepfather wields fear like a weapon and her mother makes her scrub imaginary dirt off the floors. Out of her California town, too small to contain her big city dreams. Out of her life, and into the role of Parisian artist, New York director—anything but scared and alone.
Enter Gavin: charming, talented, adored. Controlling. Dangerous. When Grace and Gavin fall in love, Grace is sure it's too good to be true. She has no idea their relationship will become a prison she's unable to escape.
Deeply affecting and unflinchingly honest, this is a story about spiraling into darkness—and emerging into the light again.