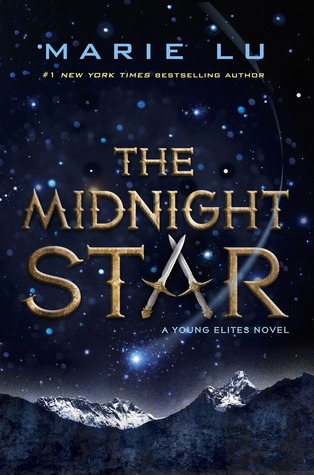 I read The Young Elites by Marie Lu a few months after it was published. I liked it a lot. But I didn't love it. I was one of those people who thought Adelina wasn't a real villain, as everyone made me believe. I thought it was a marketing strategy, so I felt kind of cheated. When The Rose Society came, I didn't have time to read it, I didn't care about it enough.
I don't remember why I read the first chapter of The Rose Society two weeks ago. I just remember I didn't know what to read. It took me so long to read this sequel, but as soon as I finished it, I couldn't wait to read The Midnight Star.
This was definitely love at second sight. Adelina was finally the villain everyone was rooting for. The plot was unpredictable and every one of the characters was gorgeous and ferocious.
Since I read them right after the other, The Rose Society and The Midnight Star feel like one big book to me. It made so happy to see the character development and how well the world-building was created.
I loved these books, I loved the world these characters live in, I loved the writing and I loved the Elite's journey. I have to admit it, I loved Teren, best villain ever.
I love ALL the characters!
When I picked up The Rose Society I wasn't expecting all the feels. The ending was just as bittersweet and perfect as Legend's. I'm so glad I got the chance to read this series. I'm sure I'll be re-reading it again since now it's one of my favorite series.
I highly recommend it if you haven't read The Young Elites. If you loved Legend, you'll love this one, too. You won't be disappointed!