I read this book was called Until Our Blood Runs Clean before, but the title just changed. I liked that title a lot more, but I don't really care. This book got me all excited with only two words: Traveling Magician.
I adoooore traveling magicians, so I hope this book is great!
Check it out!
Expected publication:
August 8th 2017 by Margaret K. McElderry Books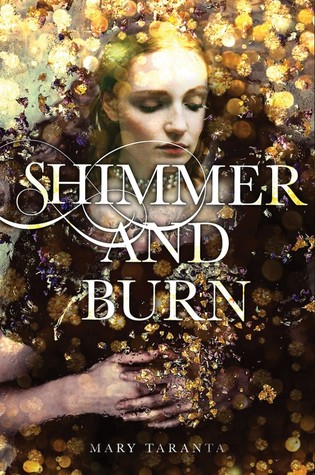 Faris grew up fighting to survive in the slums of Brindaigel while caring for her sister, Cadence. But when Cadence is caught trying to flee the kingdom and is sold into slavery, Faris reluctantly agrees to a lucrative scheme to buy her back, inadvertently binding herself to the power-hungry Princess Bryn, who wants to steal her father's throne.
Now Faris must smuggle stolen magic into neighboring Avinea to incite its prince to alliance—magic that addicts in the war-torn country can sense in her blood and can steal with a touch. She and Bryn turn to a handsome traveling magician, North, who offers protection from Avinea's many dangers, but he cannot save Faris from Bryn's cruelty as she leverages Cadence's freedom to force Faris to do anything—or kill anyone—she asks. Yet Faris is as fierce as Bryn, and even as she finds herself falling for North, she develops schemes of her own.
With the fate of kingdoms at stake, Faris, Bryn, and North maneuver through a dangerous game of magical and political machinations, where lives can be destroyed—or saved—with only a touch.