My Never-ending Booknotes is a weekly meme created by my awesome friend April @ Books 4 Juliet where we can share our favorites quotes or conversation from a book.
If you want to join, just go HERE and have fun.
Hi there! It's been a while since I last shared my favorite quotes, but my friend April, creator of this feature, came back from hiatus, so I want to celebrate and show you through little quotes how awesome are some books. Today's pick is Another Day by David Levithan. This is a sad book, a little less awesome than Every Day, but I adored it anyway!
"I find myself looking into people's eyes more than I ever did before. And I realize, that's where we stop being a certain gender or color. Just look right into the center of the eye."
"Part of the problem is words. The fact that there are separate words for HE and SHE, HIM and HER. I've never thought about it before, how divisive this is. Like maybe if there was just one pronoun for all of us, we wouldn't get so caught on that difference."
"It hurts that I can be so full of him while he's so empty of me."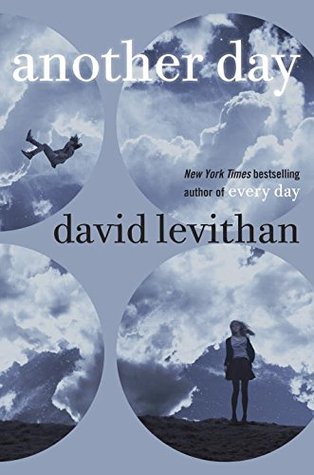 Every day is the same for Rhiannon. She has accepted her life, convinced herself that she deserves her distant, temperamental boyfriend, Justin, even established guidelines by which to live: Don't be too needy. Avoid upsetting him. Never get your hopes up.

Until the morning everything changes. Justin seems to see her, to want to be with her for the first time, and they share a perfect day—a perfect day Justin doesn't remember the next morning. Confused, depressed, and desperate for another day as great as that one, Rhiannon starts questioning everything. Then, one day, a stranger tells her that the Justin she spent that day with, the one who made her feel like a real person…wasn't Justin at all.

In this enthralling companion to his New York Times bestseller Every Day, David Levithan tells Rhiannon's side of the story as she seeks to discover the truth about love and how it can change you.