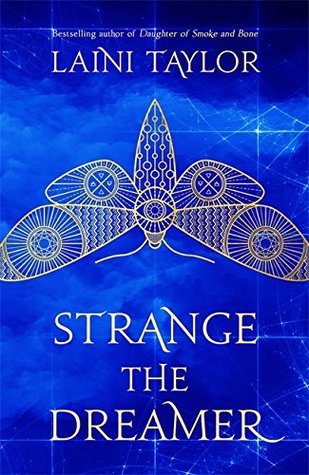 A breathtaking new novel by National Book Award finalist and New York Times bestselling author Laini Taylor

Strange the Dreamer is the story of:

the aftermath of a war between gods and men.
a mysterious city stripped of its name.
a mythic hero with blood on his hands.
a young librarian with a singular dream.
a girl every bit as perilous as she is imperiled.
alchemy and blood candy, nightmares and godspawn, moths and monsters, friendship and treachery, love and carnage.

Welcome to Weep.

***
I'm really, really excited about this book! I have to admit I don't like the US cover this time. I love the colors, but... I don't know, it looks a little weird to me.
But THIS cover! I love it! And I can't wait to know more about this story, it sounds perfect!
What about you?