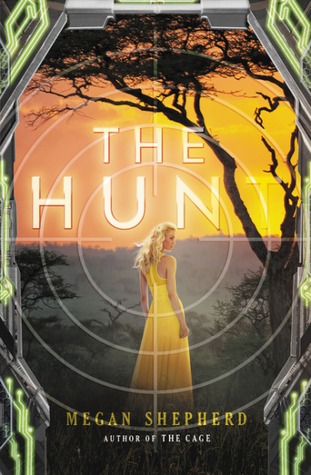 Source: ARC thanks to HC. Intl. Thank you!
They've left the cage—but they're not free yet.
After their failed escape attempt, Cora, Lucky, and Mali have been demoted to the lowest level of human captives and placed in a safari-themed environment called the Hunt, along with wild animals and other human outcasts. They must serve new Kindred masters—Cora as a lounge singer, Lucky as an animal wrangler, and Mali as a safari guide—and follow new rules or face dangerous consequences. Meanwhile, Nok and Rolf have been moved into an enormous dollhouse, observed around the clock by Kindred scientists interested in Nok's pregnancy. And Leon, the only one who successfully escaped, has teamed up with villainous Mosca black-market traders.
The former inhabitants of the Cage are threatened on all fronts—and maybe worst of all, one of the Hunt's Kindred safari guests begins to play a twisted game of cat and mouse with Cora. Separated and constantly under watch, she and the others must struggle to stay alive, never mind find a way back to each other. When Cassian secretly offers to train Cora to develop her psychic abilities—to prove the worthiness of humanity in a series of tests called the Gauntlet—she'll have to decide fast if she dares to trust the Kindred who betrayed her, or if she can forge her own way to freedom.
I didn't expect this book to be such a wild ride! The Hunt by Megan Shepherd, the sequel to The Cage is better than I ever thought, probably one of the best second books in series I've read.
Megan Shepherd did an incredible job with this stunning world-building and incredible plot. While in The Cage I didn't see much about the world of these aliens, The Hunt was full of that. The descriptions, the settings, every little thing about the menageries were vivid and mind-blowing.
Like the first book, The Hunt has many POVs, but this time my favorite was probably Leon, he shines in this book, his POV was the one I was looking for the most.
I wasn't the biggest fan of Cora in the first book, but for me, she finally grows; she becomes the main character I was looking for. I loved reading for the other characters as well. Every one of them has to face some scary things and find their way toward the only goal: escape.
I'm still not happy with the romance because I don't trust Cassian. And I didn't even know if I could trust any of them, but that's what made this book exceptional.
There are interesting new characters, some twists and turns I was not expecting and a cliffhanger ending that made me want to read the next book as soon as possible. The Hunt was a thrilling and suspenseful read. I cannot wait to know how this series ends!