Every Tuesday I post about the new books I discover. So, I wanted to give a shout out to all those books published some years ago, I don't want to you to forget them!
I'm so embarrassed to say that I started listening to this audiobook, but stopped halfway because my English sucked more and I didn't understand some parts.
Yeah, that's what happened.
But from what I "understood" this book was kind of great. I hope to give it a second chance someday. For now, maybe you want to give it a chance if you haven't read it.
Nightshade was published on
October 19th 2010 by Philomel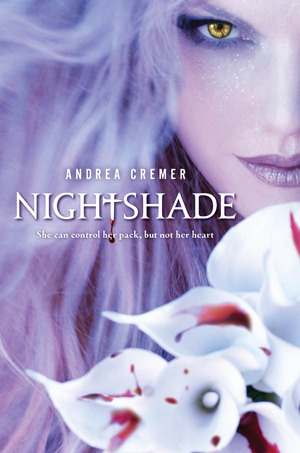 Summary:
Calla Tor has always known her destiny: After graduating from the Mountain School, she'll be the mate of sexy alpha wolf Ren Laroche and fight with him, side by side, ruling their pack and guarding sacred sites for the Keepers.
But when she violates her masters' laws by saving a beautiful human boy out for a hike, Calla begins to question her fate, her existence, and the very essence of the world she has known.
By following her heart, she might lose everything- including her own life. Is forbidden love worth the ultimate sacrifice?