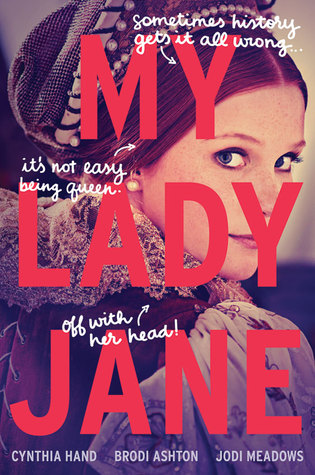 For fans of The Princess Bride comes the comical, fantastical, romantical, (not) entirely true story of Lady Jane Grey.

Lady Jane Grey, sixteen, is about to be married to a total stranger—and caught up in an insidious plot to rob her cousin, King Edward, of his throne. But that's the least of Jane's problems. She's about to become Queen of England. Like that could go wrong.
Wow! It's been a while since I did my last "WOW" post, but now I'm back to blogging and I can't wait to talk with all of you!
Why am I waiting on this book? Because I love these authors alone, I bet this book with them together will be epic!
What about you?