VS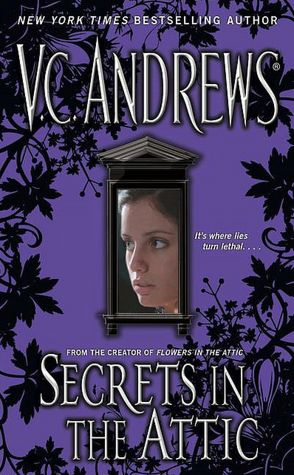 Dirty little secrets
(Summary).
Everyone has a secret. But Lucy's is bigger and dirtier than most. It's one she's been hiding for years—that her mom's out-of-control hoarding has turned their lives into a world of garbage and shame. She's managed to keep her home life hidden from her best friend and her crush, knowing they'd be disgusted by the truth. So, when her mom dies suddenly in their home, Lucy hesitates to call 911 because revealing their way of life would make her future unbearable—and she begins her two-day plan to set her life right.With details that are as fascinating as they are disturbing, C. J. Omololu weaves an hour-by-hour account of Lucy's desperate attempt at normalcy. Her fear and isolation are palpable as readers are pulled down a path from which there is no return, and the impact of hoarding on one teen's life will have readers completely hooked.
Two Friends As Close As Sisters. One Killer Secret That Will Tear Their Small Town Apart.
In the dust and shadows of the attic, they shared everything -- fanciful stories, high school crushes, plans for the future, dreams to travel the world. For Karen, the attic is her escape from the reality of her stepfather's unwanted attention. Together in the eaves of a house with its own murderous history, the best friends concoct a scheme that will put Karen's stepfather in his place. It wasn't supposed to turn deadly. But in the attic Karen shares one more secret with her best friend -- a secret to take to the grave...
Lets, start with this.
Both of this books have very very bad comments. But I found in some places,some good reviews, So this time I want to know which is better.
Book 1
. I love the cover! It's really beautiful and makes me want to read this book. Just one look, and this could be I book I could buy. The summary sounds interesting, too. And the AVG rating on Goodreads is 3.73 stars.
Book 2
. I don't like the cover, not a bit. But I love the summary and I really want to read this book just to discover the sectret. The AVG rating for this book is 3.67, even less.
This time is really difficul to pick one winner, but I have read a lot of reviews and I have to say, one of this book diserves a chance. The winner of this Face to Face is....
Dirty little secrets!
If you want to add this books to your list, just click on the word Summary.