Some Books Ago is a shout out to all those books published some years ago. I don't want you to forget them!
This is one of the few books I have in Spanish, and though I absolutely HATE the Spanish title: Dark Night in Paris, I really, really liked this book. I want to re-read it soon because I don't remember much about and since I stopped reading the Spanish Ed, halfway through it, I might as well finish it.
If you haven't read it yet, you have to!
The Beautiful and the Cursed was published on May 14th 2013 by Delacorte Books for Young Readers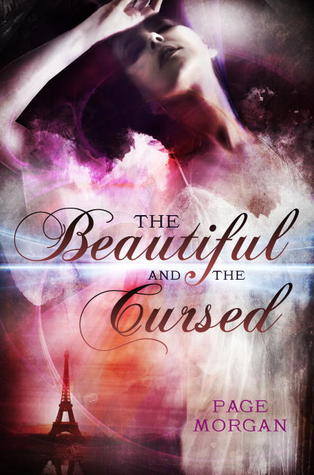 After a bizarre accident, Ingrid Waverly is forced to leave London with her mother and younger sister, Gabby, trading a world full of fancy dresses and society events for the unfamiliar city of Paris.
In Paris there are no grand balls or glittering parties, and, disturbingly, the house Ingrid's twin brother, Grayson, found for them isn't a house at all. It's an abandoned abbey, its roof lined with stone gargoyles that could almost be mistaken for living, breathing creatures.
And Grayson has gone missing.
No one seems to know of his whereabouts but Luc, a devastatingly handsome servant at their new home.
Ingrid is sure her twin isn't dead—she can feel it deep in her soul—but she knows he's in grave danger. It will be up to her and Gabby to navigate the twisted path to Grayson, a path that will lead Ingrid on a discovery of dark secrets and otherworldly truths. And she'll learn that once they are uncovered, they can never again be buried.