OMG! A new Kasie West book and I didn't know about it! Forgive me a little, but I just saw the cover and I'm in shock. I have NEVER heard about this book before and now I want it. Here and Now, Please and Thank you!
Look at this beauty!
Expected publication:
March 27th 2018 by HarperTeen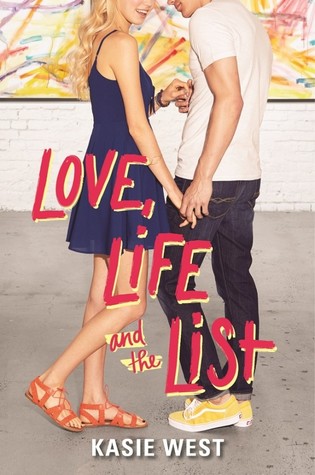 Seventeen-year-old Abby Turner's summer isn't going the way she'd planned. She has a not-so-secret but definitely unrequited crush on her best friend, Cooper. She hasn't been able to manage her mother's growing issues with anxiety. And now she's been rejected from an art show because her work "has no heart." So when she gets another opportunity to show her paintings Abby isn't going to take any chances.

Which is where the list comes in.

Abby gives herself one month to do ten things, ranging from face a fear (#3) to learn a stranger's story (#5) to fall in love (#8). She knows that if she can complete the list she'll become the kind of artist she's always dreamed of being. But as the deadline approaches, Abby realizes that getting through the list isn't as straightforward as it seems… and that maybe—just maybe—she can't change her art if she isn't first willing to change herself.

This is the first in a set of three standalone books with crossover characters.