A book about secret organizations for teenage spies? How cool is that!? As soon as I saw the cover of this book, I knew I wanted to read it. The synopsis sounds fantastic and the cover is so simple and beautiful!
Check it out!
Expected publication:
May 16th 2017 by Feiwel & Friends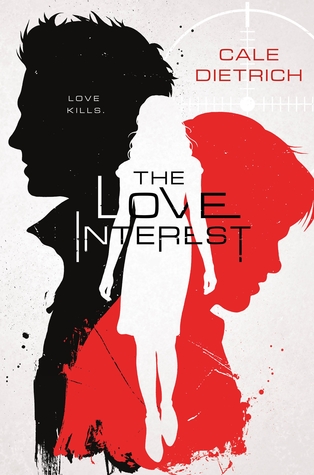 There is a secret organization that cultivates teenage spies. The agents are called Love Interests because getting close to people destined for great power means getting valuable secrets.

Caden is a Nice: The boy next door, sculpted to physical perfection. Dylan is a Bad: The brooding, dark-souled guy, and dangerously handsome. The girl they are competing for is important to the organization, and each boy will pursue her. Will she choose a Nice or the Bad?

Both Caden and Dylan are living in the outside world for the first time. They are well-trained and at the top of their games. They have to be – whoever the girl doesn't choose will die.

What the boys don't expect are feelings that are outside of their training. Feelings that could kill them both.