I've read some books by Michelle Madow before and I've really enjoyed them. But when I saw the cover of Collide, there was something that caught my attention right away.
This book sounds really cool, so I hope it doesn't disappoint. I'm really looking forward to it, and if you like stories about parallel universes, then you have to add it to Goodreads or pre-order it.
Check it out!
Expected publication:
February 9th 2017 by Dreamscape Publishing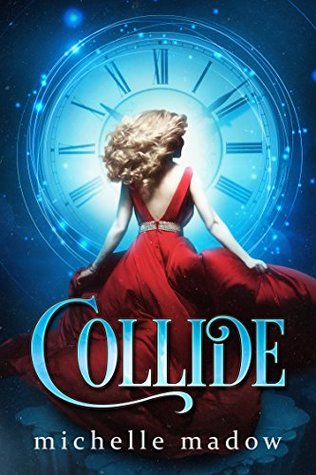 I should have died when I was shot at the Halloween dance.
Instead I woke up—one week earlier, in a parallel universe where my mom's fatal car accident six months ago never happened.
A world with my mom still in it was all I ever wanted. But in this timeline, everything is different—my grades, my friends, and even my boyfriend. I'm a stranger in my own body, and I don't like who I've become.
But one thing is the same—that shooting will still happen at the end of the week.
I'm the only one who knows. Which means I'm the only one who can stop it.
But first I need to convince someone—anyone—that I'm telling the truth... and then get them to help me.