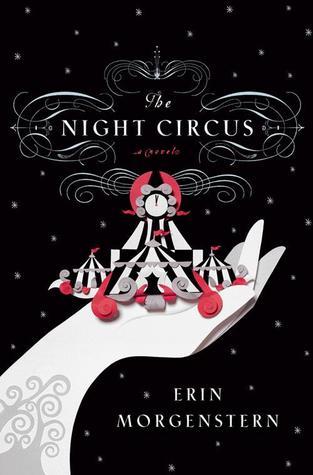 The Night Circus
The circus arrives without warning. No announcements precede it. It is simply there, when yesterday it was not. Within the black-and-white striped canvas tents is an utterly unique experience full of breathtaking amazements. It is called Le Cirque des Rêves, and it is only open at night.

But behind the scenes, a fierce competition is underway: a duel between two young magicians, Celia and Marco, who have been trained since childhood expressly for this purpose by their mercurial instructors. Unbeknownst to them both, this is a game in which only one can be left standing. Despite the high stakes, Celia and Marco soon tumble headfirst into love, setting off a domino effect of dangerous consequences, and leaving the lives of everyone, from the performers to the patrons, hanging in the balance.
Is the only word that can describe this masterpiece. I loved it from the cover to the end. Since I started the first chapter, I needed to slow down my reading to be able to catch all the details that put such a fantastical, and mysterious feeling.
I know the book is not considered a thriller, but those secretive characters transform the drama into a thrilling adventure.
The romance is unique. Both main characters, Marco and Celia, are not the same tragic lovers, even if the story meant to be. The rest of the characters are well presented, especially Prospero and Alexander--are they the bad guys?
The tone reminded me when I used to go to the circus with my family, when I was in my home country. I used to love circuses, because of the smell of popcorn and "magical smoke," as I used called it. It was fascinating to remember all those memories while reading a black-and-white-story.
I know some people didn't understand the ending, in my case it was easy, because I already knew the trick, you want to know it? It is called: Imagination.When you read The Night Circus focus your eyes on the words, and let your imagination do the rest--that's the key to enjoy fully (I'm pretty sure it works with any other fantasy).
Anyway, this book has become in one of my favorites. (I wish I could give 6/5 stars).